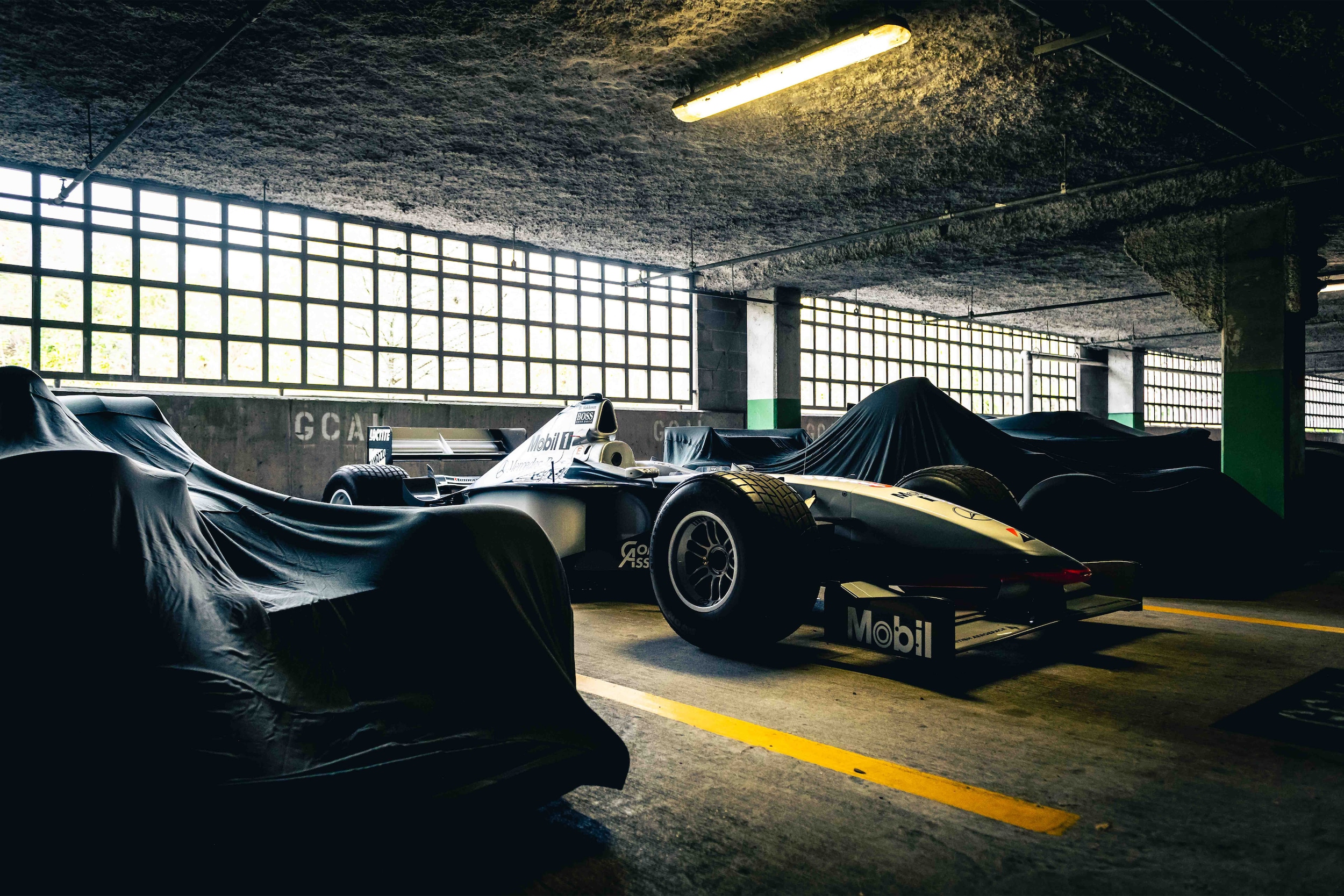 The world's elite automotive brands established their legacies by meeting a variety of challenges along the way. By conquering the world of sports car racing, competing at the sharp end of Formula 1, making significant advancements to automotive technology, or just leaving an unforgettable impression to generations of enthusiasts, brands like Porsche, Ferrari, Lamborghini and McLaren have given us decades of important automotive landmarks. Every year the Amelia Island Concours aims to celebrate them, and a diverse array of featured classes ensured that those achievements proved worthy.
Le Mans Winners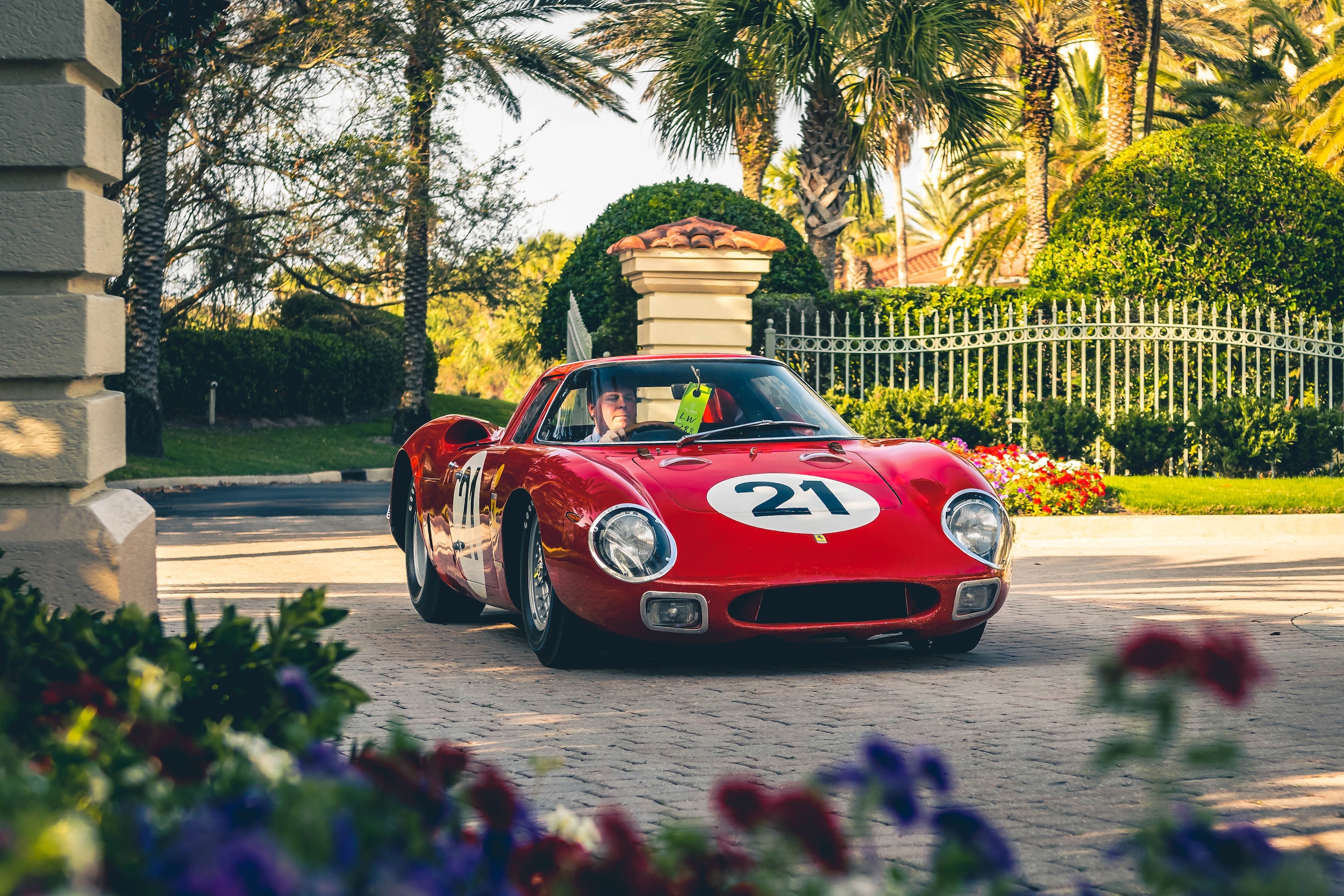 With the 100th running of the 24 Hours of Le Mans soon upon us, an honorary class was established to highlight some of the biggest heroes of the famed sports car enduro. While the class was one of the smallest on the field, each entry was an overall champion of the race and represented the pinnacle of their eras. Featured among them was Ferrari 250 LM #5893, the brand's last overall winner, shown just before Ferrari's highly-anticipated return to prototype racing. The car's remarkable condition owes to its unbroken ownership by the Indianapolis Motor Speedway Museum since 1970 and earned it the event's Best in Show (Sport) award.
Ferrari GT Berlinettas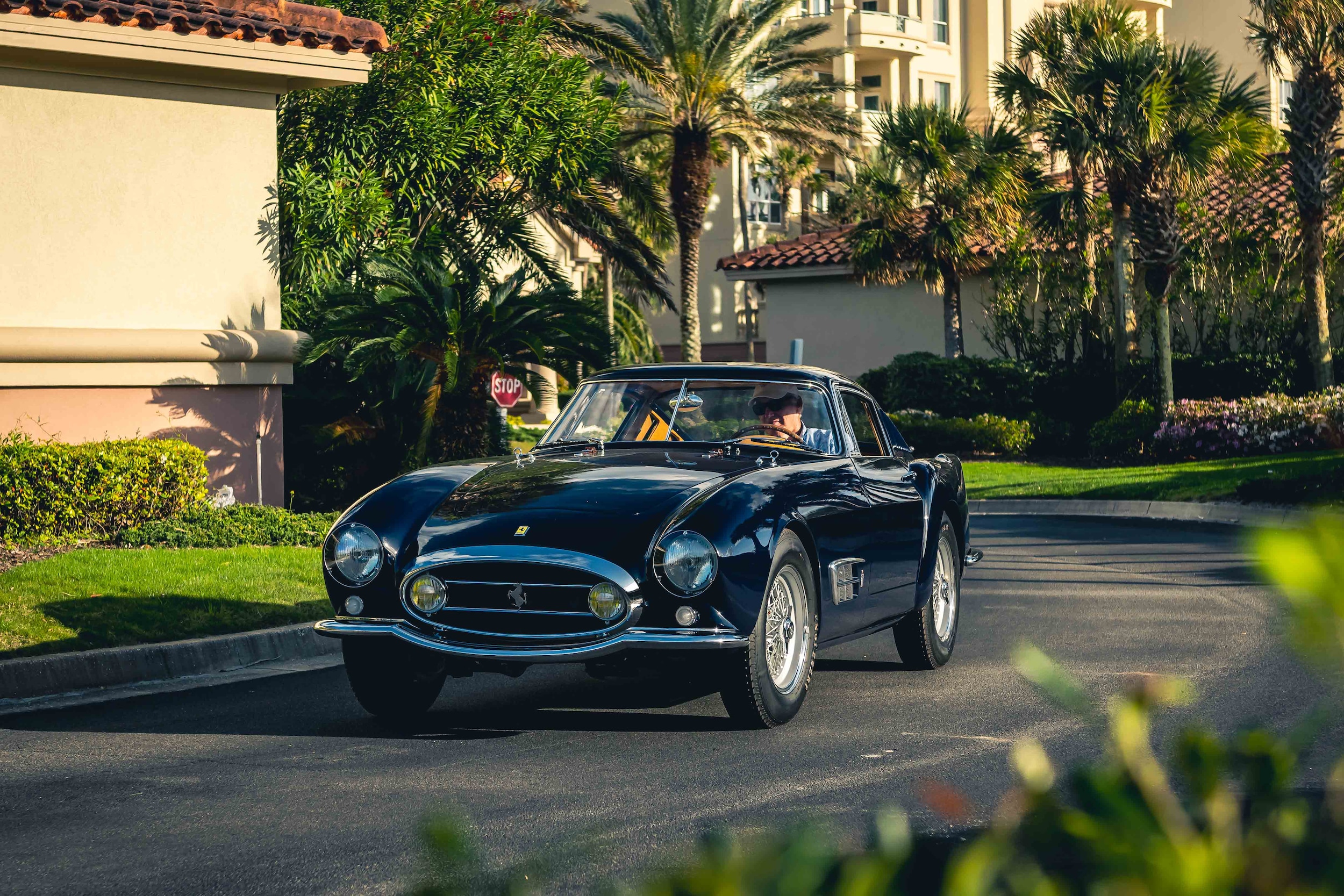 Ferrari's history of building scintillating prototype and formula race cars is unquestioned, but perhaps their most evocative creations come in berlinetta form. Among the brand's most transcendent models is the 250 and 275, featuring some of the most desirable and valuable cars in the world. Headlining this class at Amelia Island was a 250 GT Europa #0393GT, along with another 250 TDF, a 250 MM still wearing its Mille Miglia paint, numerous 275 GTBs and the famous Daytona showing a gorgeous light blue. While time has resulted in the severe aging of many eras of automotive design, Ferrari's early berlinettas continue to prove their timeless beauty.
Fiberglass Porsche Racing Spyders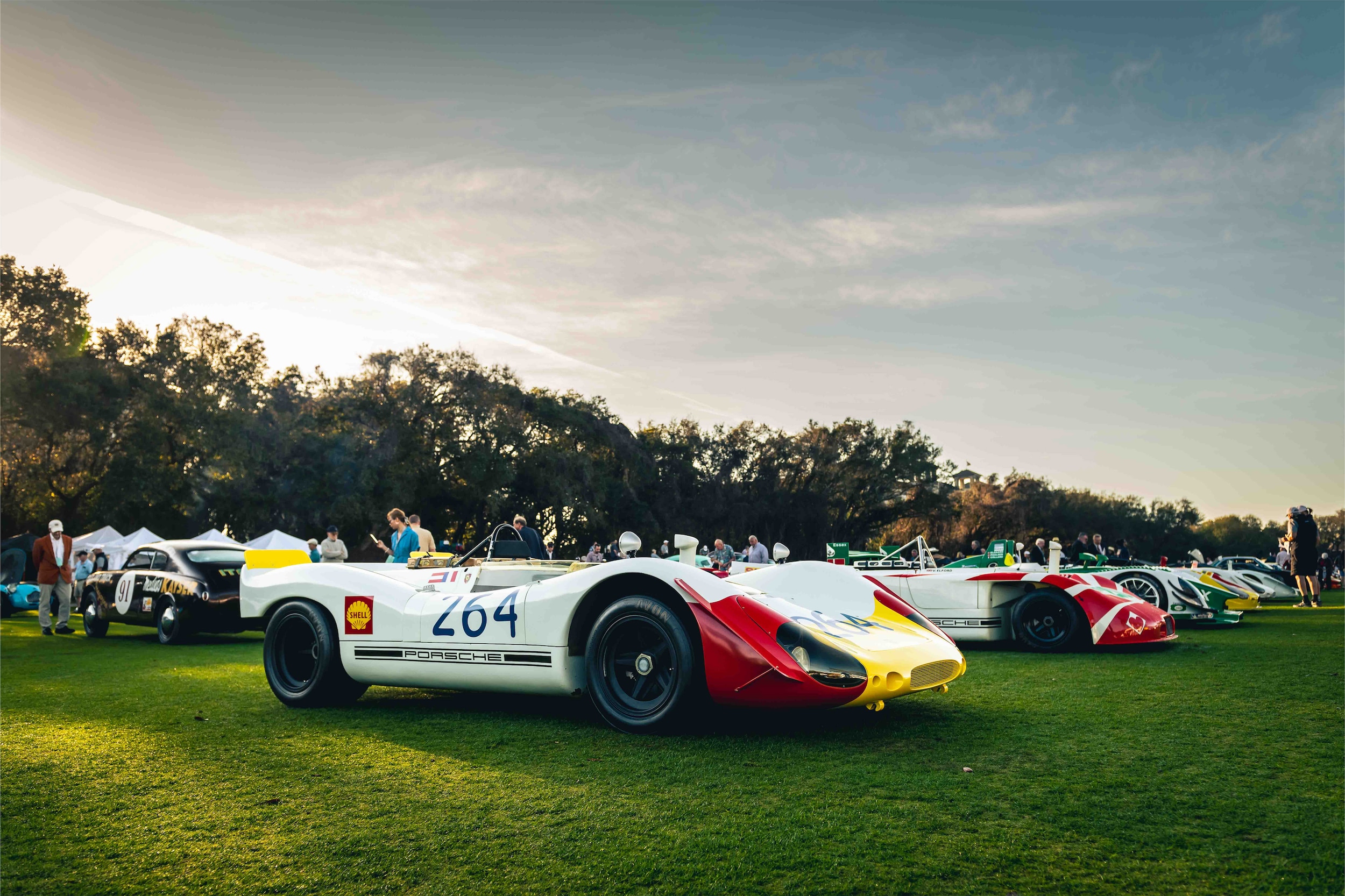 No brand knows success in sports car racing like Porsche. From Le Mans to Can-Am to the Nurburgring, the German powerhouse has asserted dominance in unprecedented fashion. Many of those triumphs, both vintage and modern, came from open-top prototypes which were the focus of the brand's display this year. A selection of 908s told stories of the Targa Florio, while the all-conquering 917/30 reined in its otherworldly power for a day on the Concours lawn. A contemporary RS Spyder balanced out the class, and held a class win at Le Mans in 2009 as its own claim to fame.
Ferrari Enzo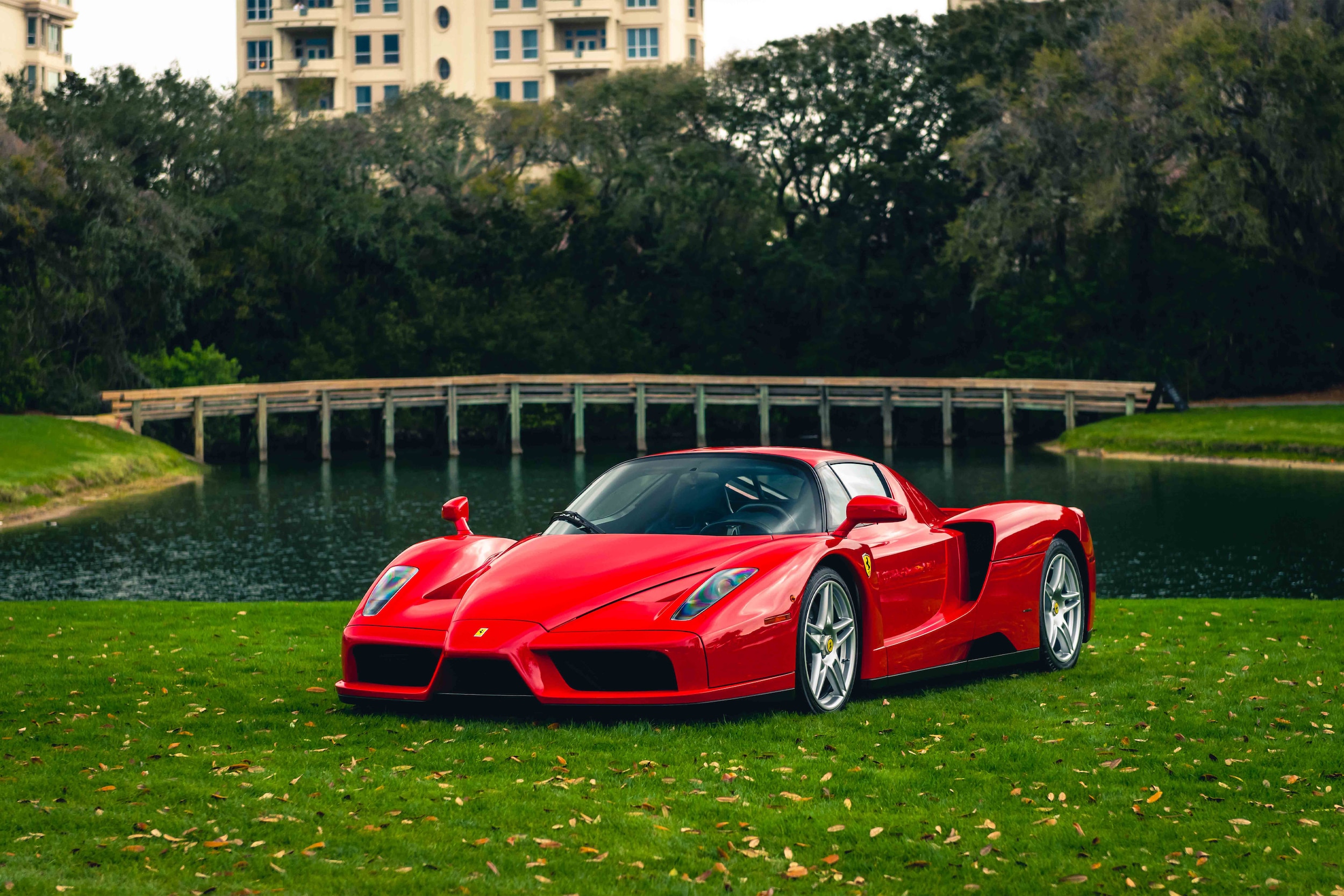 Ferrari's namesake supercar reigned over its time at the beginning of the millennium and has established itself as a contemporary classic for the modern collector. 20 years separated from its initial introduction, the lore of the Enzo continues to grow as the modern supercar formula pulls away from naturally-aspirated V12s in favor of downsizing and hybridization. The delightfully archaic Enzo graced the showfield in numbers, including a one-off Blu Pozzi example and a pristine Concours-quality entry from a Pennsylvania-based collector who brought home the class award.
Porsche 959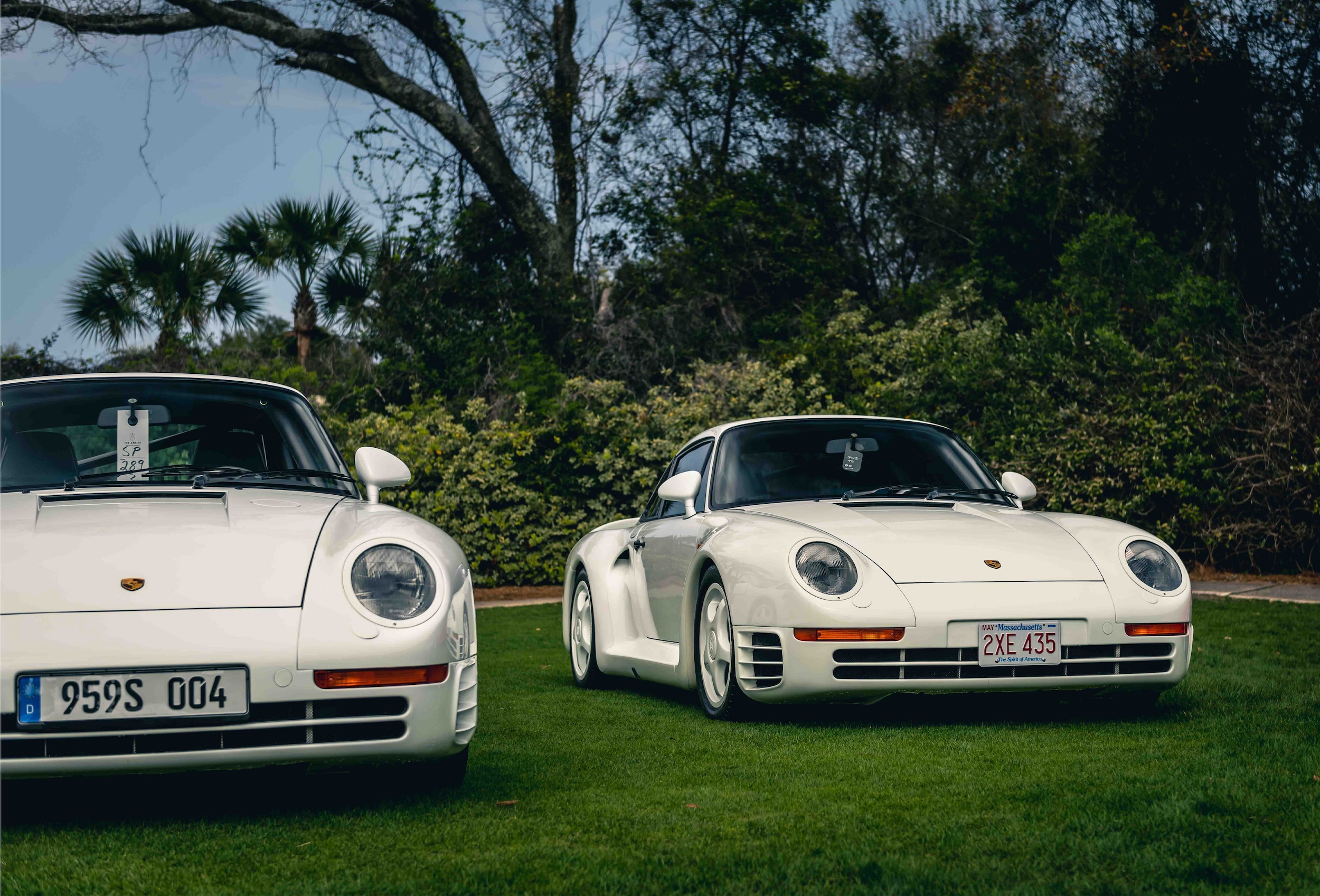 Along with the Enzo, the Porsche 959 was heralded in period for its performance and innovation. The 959 was a technical marvel and too has become a sought-after piece of any collection, as well as the foundation for an even more potent performance car. This was proven by a variety of 959s on display, including both Komfort and Sport models along with the upgraded 959 "SC" developed by Canepa Motorsport.
Auctions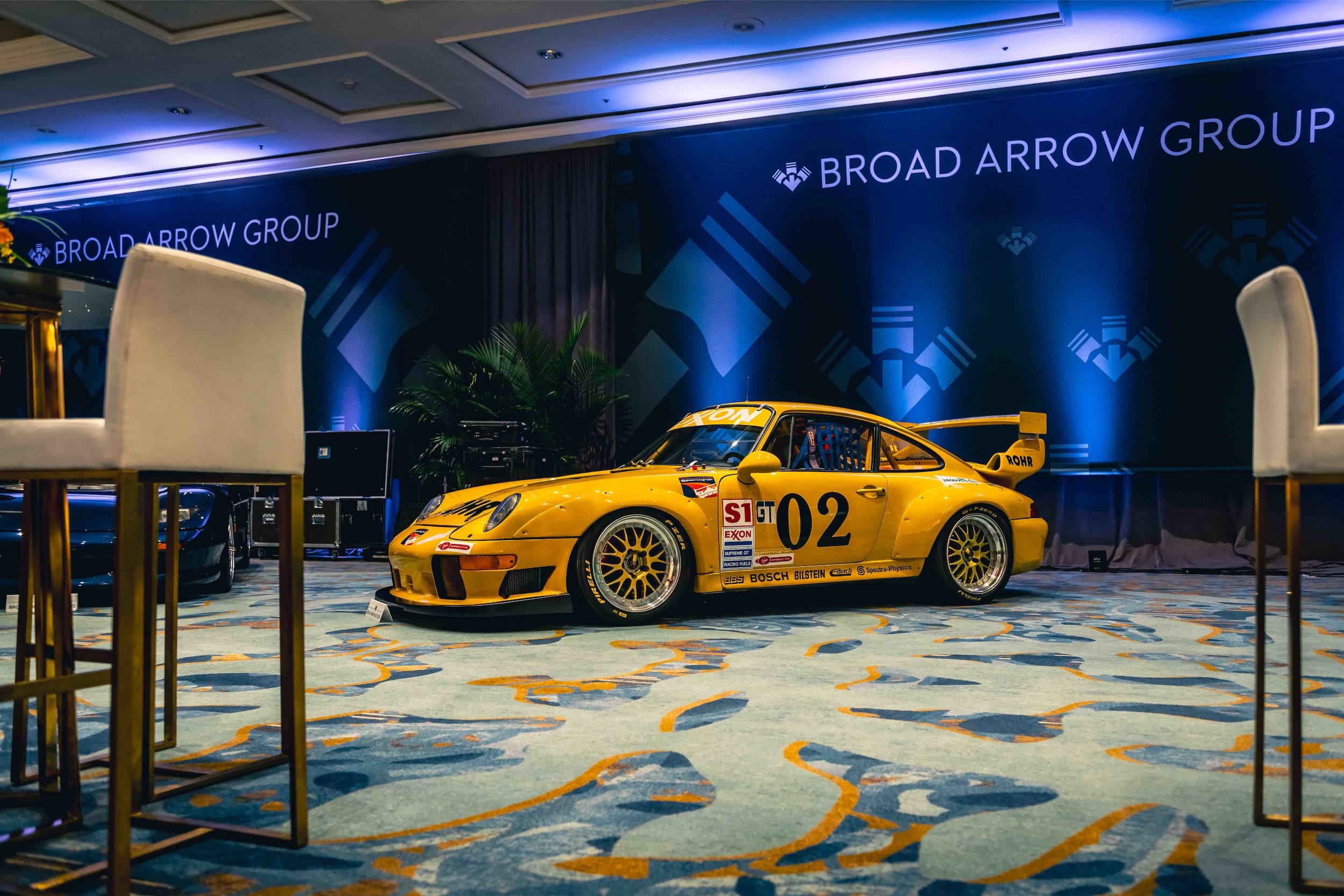 Collector car auctions uncover some of the most valuable treasures in the automotive world and write new chapters in their stories. The Amelia Island auctions' biggest star was a Ferrari 250 California Spider SWB, selling for $18 million with fees. Other road cars commanded significant sums as well, including a Ferrari F50 for $5 million, a Ferrari 288 GTO for nearly $4 million, a Maserati A6GCS for $2.5 million, and a number of rare Porsches and McLarens for market records as well.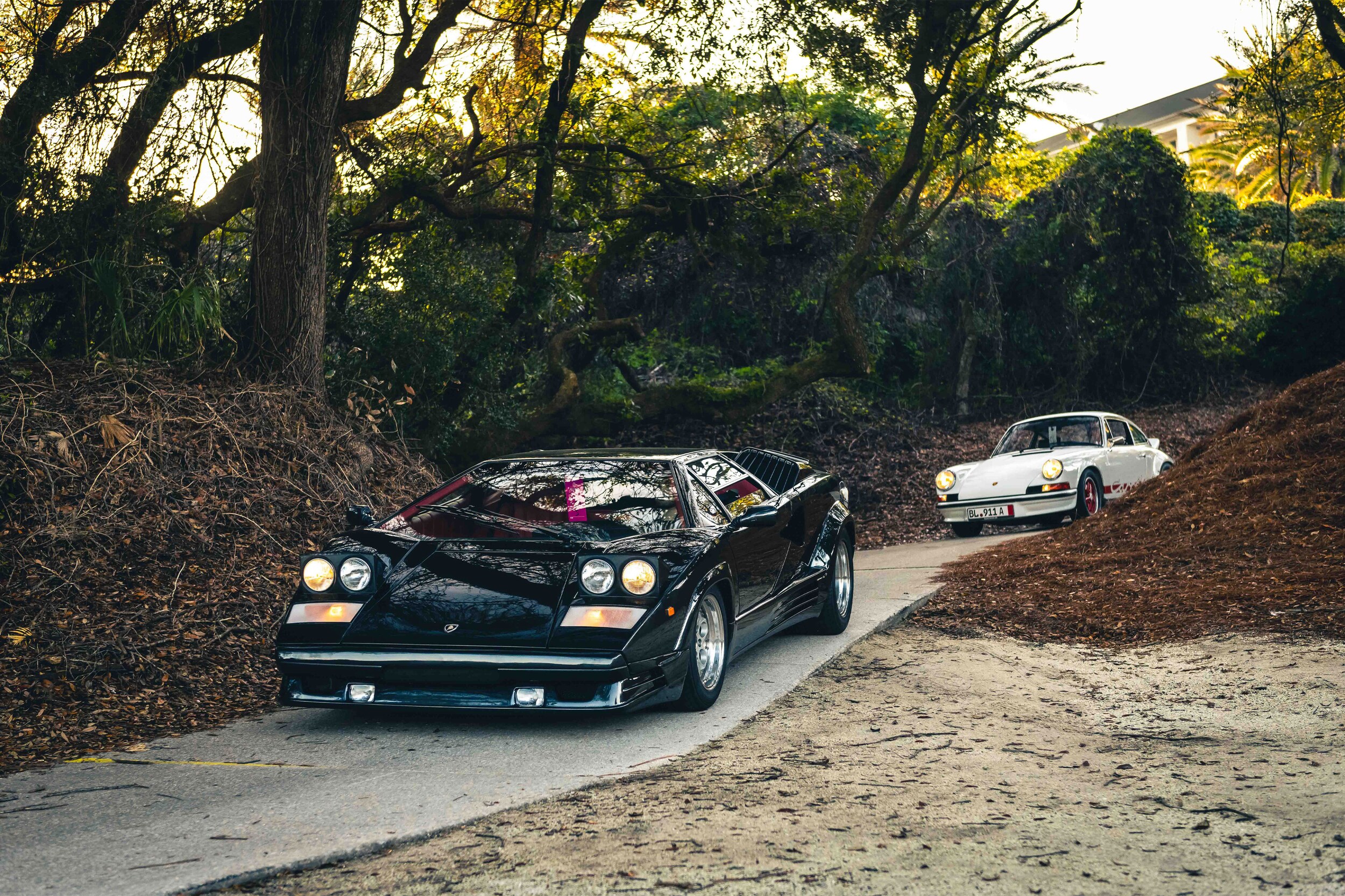 Written by and photos courtesy of Jon Wheel